ELVIS DVD Video NEWS
(Oct.2000 - May 2001)
(Compiled by Haruo Hirose)

DVD Release Schedule

2000
Dec. 8
USA
(All-Region NTSC)
Welcome Home Elvis
The Frank Sinatra Show
JAT
Dec.21
Japan
(Region 2 NTSC)
Elvis TV Show Live Collection
Beam
2001
Apr.10
USA
(Region 1 NTSC)
That's The Way It Is (S.E.)
Warner
May 22
USA
(Region 1 NTSC)
Frankie And Johnny
MGM
June 12
USA
(All-Region NTSC)
Remembering Elvis
Delta
July 2
UK
(Region 2 PAL)
Remembering Elvis
IMC
July 3
USA
(Region 1 NTSC)
Charro!
Westlake
Aug. 7
USA
(Region 1 NTSC)
3000 Miles to Graceland
Warner
Aug.10
Japan
(Region 2 NTSC)
That's The Way It Is (S.E.)
Warner
Aug.10
Japan
(Region 2 NTSC)
Viva Las Vegas
Warner
Aug.13
UK
(Region 2 PAL)
That's The Way It Is (S.E.)
Warner
List of Elvis Movies released on "Wide Screen".
(On Pink BG Color) Written in Japanese
注意;  米国の DVD(Region 1)は 日本の DVDプレィヤー (Region 2)では 再生できませんが、 (Region 2 NTSC) (All-Region NTSC) と 書いてあるものは、 日本の DVDプレイヤーで 再生できます。 ヨーロッパの DVD は 同じ Region 2 ですが 記録方式が 異なるために 日本の DVDプレイヤーでは 再生できません。
---
(May 27, 2001)
---

(May 23, 2001, Thanks to G.Hof of Solid Gold Elvis for cover image)
(Apr. 14, 2001)
New DVD in USA
"Remembering Elvis" (Laserlight Video)
Delta Entertainment (DEL82123DVD)
Release Date: May 29, 2001
48 min. $9.95
---

(May 5, 2001)

New Elvis CD-Rom from UK (June 12 release)
"Elvis Presley - Rock On Rom" (CD-Rom)



Lisa Marie
Elvis' Women
Letter To Nixon - suggesting he should be made a federal agent.
Pix
Biography
Audio Interview
Archive - featuring " That's Alright Mama ","Hound Dog" and more.
Video Documentary
---

(Apr.29, 2001, Thanks to Tommy Ooi)
VideoCD "Flaming Star" has been released this week in Hong Kong from Deltamac, Hong Kong. It is a full-sceen version and in original English version and in newly restorned magnificent color.
For more info, mail to Tommy Ooi.
---

(Apr. 14, 2001, Thanks to Paul Dowling of World Wide Elvis)
(Mar.11, 2001) (Feb.15, 2001) (Feb.13, 2001)

JOE TUNZI UPDATE - NEW GLADIATORS
- Just about every well known web site, fan club, Elvis dealer, etc. received a letter, FAX, or e mail from lawyers representing the ELVIS PRESLEY ESTATE this week in regards to the NEW GLADIATORS DVD documentary scheduled to come out next month by JAT (Joe Tunzi) PRODUCTIONS.
Basically, EPE's position is that they are the exclusive owner of all rights of this film and demand that all production, advertising, and sales of this be stopped immediately. Joe claims that Wayne Carmen does in fact own the copyright to this documentary and promises a statement anyday on this.
In the meantime, WWE has decided NOT to advertise or sell this DVD until this matter is cleared up and we will keep everyone informed of the status of this as soon as we know something. A statement by Joe could come as early as today!! Joe and Wayne are convinced that they are in the right and contend that the DVD WILL come out! If it doesn't, we will of course refund any money or issue a credit - whichever you prefer - but it has not come down to this yet!!

Thanks
Paul Dowling (13 APR 2001)




エルヴィスのカラテ映画 "The New Gladiators" の DVD発売、 一般公開に、 EPEから ストップが かけられました。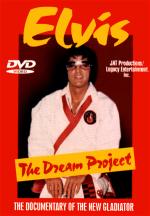 (large image)
---

(Feb.15, 2001)

THE NEW GLADIATOR DVD (Expected May 1)

The long awaited "Dream Project" DVD is being released by Legacy Entertainment (Wayne Carman), and JAT Productions (Joe Tunzi) on May 1st 2001.
You can pre-order this DVD from Elvis Today by email from SendToTodd@aol.com or the old fashioned way:

U.K. / Europe (」29.00 including postage)
Elvis-Today
PO Box 1935
Leicester, LE4 2YR, England

U.S.A. ($42.95 including postage)
Elvis-Today
PO Box 3330
Paducah, KY 42002, USA.

TODD SLAUGHTER
---

(Feb.13, 2001, Thanks to Andrew Hearn)
Wayne Carman Launches New DVD in the UK
To launch The New Gladiators DVD, Wayne Carman will firstly be visiting the UK as the special guest speaker at the next convention organised by Britain's official Elvis publication - Essential Elvis magazine.
On April 28th, just a few days before the planned release date for the DVD, Wayne will be giving a karate demonstration, talking about Elvis and signing copies of his book and hopefully, he will have some pre-release copies of The New Gladiators with him to sell. The movie itself will be screened on a super large TV and the usual live music, memorabilia stall and prized will be offered as per normal.
Essential Elvis magazine will be going 'karate crazy' too with an in-depth article to include interviews with the stars of the film. Andrew Hearn (editor) has plans to interview Bill Wallace, Red West, Al Holcombe, Dave Hebler and Wayne himself. Recent photographs of Elvis' martial arts buddies will also feature.
Andrew says, "We have been working along side Wayne with the project and it's going to be awesome. I will promise our readers the best price and the most up-to-date service when it comes to providing the DVD. We want to bring the fans this wonderful film just as soon as we can and we're all as excited as Wayne is about it's release."
There's another huge surprise, that's still under wraps, that's being planned exclusively between Wayne and Andrew Hearn of Essential Elvis. "We are hopefully going to offer something special in addition to the DVD but it's still in the planning stages," said Andrew, "It'll please all Elvis fans, that's guaranteed".
Please go to www.essentialelvis.co.uk for more information on Wayne's exclusive visit to the UK or e-mail Andrew for further details on the DVD on elvisfanclub@compuserve.com
---

(Mar. 19, 2001, Thanks to Tommy Ooi)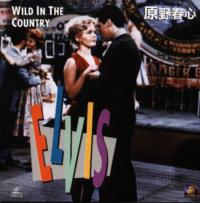 There is one new VCD of Elvis' WILD IN THE COUNTRY release in Hong Kong from Delamac (Hong Kong) Co. Ltd.
Very good picture quality like the previous release of 'Love Me Tender' in colour.
Their next release will be 'Flaming Star'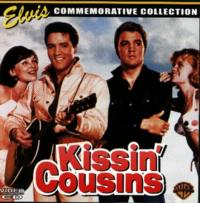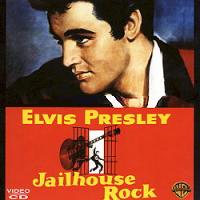 From Malaysia - KISSIN' COUSINS - beautiful pic discs
Very good quality - like DVD quality. I'm real surprised by it.
To be released this week is the colour version of JAILHOUSE ROCK

For further info, mail to Tommy Ooi of Hong Kong EPFC
---

(Mar.11, 2001)

THAT'S THE WAY IT IS (Special Edition) の ビデオの 日本発売の 予定はありません。
---

(Feb. 5, 2001, DVD Cover image added)
(Feb. 3, 2001)

(Thanks to World Wide Elvis)

Elvis World Scoop!
New DVD Release in USA
"Frankie And Johnny" (1965)

Street Date; May 22, 2001

Studio; MGM/UA (MGM1001845DVD) UPC: 027616861146
88 min. - 1.66:1 - Color - English - Mono
Add'l Language: French, Spanish
Sub: French, Spanish - CC - Region 1

映画「フランキー&ジョニー」のDVDが
5月22日に米国で発売されます。
---

(Dec.21, 2000)
(Dec. 8, 2000)
(Nov. 2, 2000)
New Japanese DVD release on Dec.21.

「エルヴィス・TVショウ・ライヴ・コレクション」
ELVIS TV SHOW LIVE COLLECTION
BEAM Entertainment, BBBE1556, 4800yen

Contains;
Shake Rattle and Roll / Flip Flop Fly (Stage Show #1); Baby Let's Play House - Tutti Frutti (Stage Show #2); Money Honey - Heartbreak Hotel (Stage Show #6); Heartbreak Hotel - Blue Suede Shoes (Milton Berle Show #1); Hound Dog (Milton Berle Show #2); I Want You, I Need You, I Love You - Hound Dog - Range Round Up (Steve Allen Show); Don't Be Cruel - Love Me Tender - Ready Teddy - Hound Dog (Ed Sullivan Show #1); Heartbreak Hotel (Tupelo 'Live' Newsreel); Don't Be Cruel - Love Me Tender - Love Me - Hound Dog (Ed Sullivan Show #2); Too Much - When My Blue Moon Turns To Gold Again - Peace In The Valley (Ed Sullivan Show #3); Elvis In The Army (Newsreel)

2,3年前に 再発売された ビデオ / レーザーディスクと 全く 同じものです。 特に 画面が 美しくも なっていません。 日本語字幕の On/Off が 出来ないなんて、 手抜きですな。
---

(Dec. 5, 2000, Thanks to Tommy Ooi of EPFC of Hong Kong)

3 new VideoCDs from Malaysia

| "Graceland" | "Girls! Girls! Girls!" | "Clambake" |
| --- | --- | --- |

For VideoCD/DVD from Hong Kong, Singapore or Malaysia, contact to Tommy Ooi.

Coming soon 'Clambake' VideoCD.


"Graceland" 以外は 画質良くありません。
---

(Nov.17, 2000, Updated)
(Nov.10, 2000, Cover image added)
(Nov. 5, 2000)

"That's The Way It Is - Special Edition" Video/DVD
VHS Release Date; Jan.16, 2001
DVD Release Date; Mar. 6, 2001
Turner Home Ent./ Warner Home Video


(large DVD cover image)
DVD; Region 1 encoding (US and Canada only),
Dolby 5.1 Digital, Wide Screen,
Theatrical Trailer, Scene Access,
Documentary, Interactive Menus.

(large VHS cover image)

VHS; NTSC, Stereo HiFi, Theatrical Trailer, Documentary.

Order now
VHS (Non-Wide) (Clamshell Case) $12.99
VHS (Non-Wide) (Slip Case) $12.99
VHS Barnes&Noble(Non-Wide) $12.98
米国では「新・エルヴィス・オン・ステージ」の DVD・ ビデオの 予約 受付が 始まりました。
---

(Oct. 31, 2000)
(Aug. 16, 2000)
(Aug. 6, 2000)

Graceland is working on an updated 'Graceland Tour' DVD
Release for 2001 which will include all the new exhibits!
(from Jordan's Elvis World)(Oct. 30, 2000)
DVD release from Elvis Presley Enterprise.
"Elvis Presley's GRACELAND"

Bonus Features;
12 min. Post-Army Press Conference (03/08/'60 at Graceland)
plus Elvis Screen Saver for your PC.

Order it from Graceland Online Shop. (All Region NTSC)
このDVD、 "Elvis Presley's GRACELAND" はグレースランドの オンライン・ショップ でしか売られていません。 内容は 1997年から 売られている ビデオ版 と同じものですが、 DVD版のみの 特典として、 60年 3月の インタビューが 収められて います。 画質は 本当に 綺麗です。

2001年に このビデオ/ DVDの 改訂版が 出るようです。
---

(Oct. 23, 2000)
(Sep. 22, 2000, Thanks to Joe Tunzi)

New DVD from JAT Publishing

"Welcome Home Elvis"
The Frank Sinatra Show

(large image)
Release Date; Dec. 1, 2000
All Region NTSC
Dolby Stereo
$34.95 plus S&H($5.US/$9.Overseas)

Extra bonus
Graceland Interview
Picture slide show of Elvis in the 60s
plus TV Guide cover story

Order from
JAT PRODUCTIONS
P.0. BOX 56372
CHICAGO IL 60706 (U.S.A.)
---

(Oct. 21, 2000)

The E-newsletter from

"ELVIS,THAT'S THE WAY IT IS" VIDEO/DVD
The TCM premiere of the film was originally scheduled for January 8, 2001 and the video/DVD release was orginally scheduled for January 9, 2001. Both have been delayed for one week to accommodate some additional promotional work that has been planned. The TCM premiere will now be January 15 and the video/DVD release will now be January 16.
Due to unresolved legal complications, the 60 minutes of additional footage planned for inclusion in the DVD will not be part of the 2001 DVD release. We have no details to share regarding this situation other than to tell you that none of these complications involve Graceland/EPE. If ever there is anything to report regarding the status and future of this additional footage we will post information in our news and distribute it via our e-newsletter service. In the meantime we continue to rejoice in the new edition of the film - what it will mean to all of us who will enjoy it and all that it will do to introduce Elvis to new audiences in an exceptionally wonderful way.
---

(Oct. 6, 2000, Thanks to G.Hof for 'Viva Las Vegas' cover)
(Sep. 5, 2000) (July 20, 2000, Thanks to Taylor Scott) (July 2, 2000)

DVD/VHS Re-releases from Warner Home Video in USA.
Release Date: Aug. 1 + 22, 2000.
"Jailhouse Rock"
(Black & White)

(large front cover)
(large back cover)

(Aug. 1)
"Viva Las Vegas"


DVD Discontinued ?





(Aug. 1)

"That's The Way It Is"


DVD Discontinued ?



(large front cover)


(Aug. 22)
---

Go to: Previous DVD News (June-Sept, 2000)
Go to: Previous DVD News (Jan-May, 2000)